The Rev. Debra McKune, Pastor
The Rev. Debra McKune began serving Falling Waters Presbyterian Church on June 1, 2016, having formerly served the Grammer and Scipio Presbyterian Churches in the Indianapolis, IN area since 2013. Previously she was Chaplain at the Hebrew Home of Greater Washington D.C., and Director of Education Ministries in two Washington, D.C. area churches.
From Union Presbyterian Seminary in Richmond, VA, Rev. McKune holds two degrees – a Master of  Christian Education and a Master of Divinity.
pastormckune@gmail.com 304-754-8211
Gary Mullenax – Organist
Gary holds a Bachelor's Degree in Music Education and a Master's Degree in Piano Performance with an emphasis in Performance Pedagogy, as well as post-graduate work. He has served on the adjunct faculty of Shepherd University since 1998. Gary began his career as a church musician at the Upper Tract Presbyterian Church at the age of 11. From 1990 to 1998, he served as pianist/organist for St. James and St. George's Episcopal Churches in Virginia. Gary served as music director at Burke Street Reformed UCC in Martinsburg from 2001-2016. He also serves as pianist for St. Joseph's Catholic Church in Halfway, MD, as is a member of the American Guild of Organists.
Radonna Mullenax – Choir Director
Radonna has taught in  public schools  for 30 years, all but one of those years teaching music. She has taught all grade levels from Pre-K through high school, including high school choir. She currently is teaching General Music at Tuscarora Elementary (K-2) and Burke Street Elementary (K-3). Radonna has taught in Berkeley County schools from 1998 to the present. Prior to coming to Berkeley County, she taught on the Eastern Shore of Virgnia for 8 years, both General Music and choir. She also played the organ for two churches and was a choir director at Noami Makemie Presbyterian Church. Radonna was a member of the choir at Christ Reformed UCC in Martinsburg and has performed frequently as a soloist.
Fawn Feagle – Secretary
Fawn has considered her work as secretary of FWPC since 1985 as her "vocational calling." It is her privilege and pleasure to serve in this capacity and it is her hope that she will always walk worthy of this calling.
Ruth Berg – Clerk of Session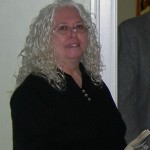 Ruth Berg is a lifelong Presbyterian. She and her husband Bill joined with the Falling Waters congregation in 1984.  Ruth served as an elder at Falling Waters; when a six year term expired, Falling Waters needed someone to serve as the Clerk of Session.  She felt honored to be asked to serve and accepted. Ruth has also served on and chaired several committees of the Presbytery of Shenandoah.